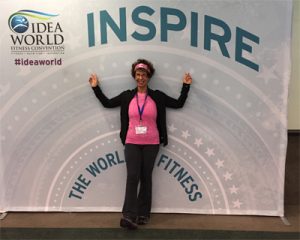 Other than food, what are your other options?
I just received my renewal notice from the National Academy of Sports Medicine (NASM) notifying me of my 10-year anniversary as a Personal Trainer. Where did the time go? You might know the story of how I have been able to transform the lives of so many people who could have succumbed to chronic aging conditions.
Ten years ago, I sat at my kitchen table, studying for hours on end, spreading open my books, viewing countless videos and study guides. It was very difficult to stay focused at first due to some negative energy lingering from a previous business venture (unrelated to personal training.  Anyone who knew me then, realized how difficult this was. Instead, I persevered and turned that negative energy around and immersed myself in my new studies. I hadn't been as committed to anything since returning to college in 1984.
My mind was tuned in like a radio, trusting the process. My favorite sections contained information about special populations and muscle function. The lingo was completely new to me, but useful details emerged in time.
When I passed the test in record time, I cried. After the reality set in, I rewarded myself by getting a sharp haircut, massage (badly needed after sitting hunched over my books for 10 to 12 hours a day), joined industry associations, and subscribed to health and fitness magazines. I was acutely aware that I could have used food, as I might have in the past, as a reward (gift to myself), but I was on a new path. There isn't much pay back if you eat more, especially if you decide to commit to a healthier lifestyle. Start with make-over, a fresh coat of paint and enjoy the view.
For more information or tips on how to improve your level of fitness, reduce pain from arthritis or injury, increase your balance and more, follow us on Facebook or check out our website at www.lorimichielfitness.com. You can also sign up for "Fitting News", the e-newsletter including simple-to-follow exercise videos, email us or simply call us at 818-620-1442 for a consultation.