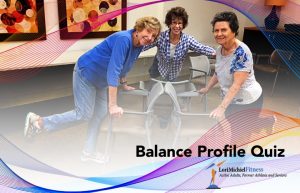 I suggest you take my simple balance profile quiz to better understand your potential risk for a fall.
Please answer the following questions regarding your ability to balance.
Your personalized results with helpful tips will be emailed to you.
After you take on this balance challenge, give me a call at 818-620-1442 for a free, personal consultation and let's work together to improve your stability from the ground up.