Kind Words From Our Clients
Lori Michiel Fitness certified personal trainers are delighted to serve older adults, seniors and their families.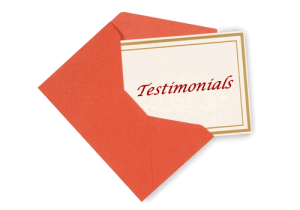 Mom's doing great and she really likes her trainer. She's so much more comfortable now and not scared to move – she even rode the exercycle a little in the building gym with her senior helper person the other day, so her trainer has really gotten her self-confidence back. She's also moving better. I can see it, though I'm sure she can't as much. And most importantly, her trainer has done a great job putting her mind at ease about the little aches she will feel from working out. She's not worrying every sore muscle is a heart attack anymore.
– Scott
I am so grateful that you and her trainer are part of Mom's life! It has been wonderful to have this support and guidance. Mom will often mention something they've done and how much she appreciates having someone encourage her to push herself a bit harder.
Gratefully,
Ann
This (Exercise Snack Video) was very timely for me as I've had a shoulder problem for a very long time and have tried all kinds of treatments…cortisone injections, physical therapy, acupuncture, etc. I'm saving your video and planning to follow it from here on.
– Tammy
Dear Lori, Thank you for your help to manage the steps, walking and walking uphill on my trip to Ireland. I am 87.

– Mary
I just had to tell you, this morning I did three exercises, three repetitions each using FIVE pound weights!!! It was hard, but certainly not impossible. I am so thrilled and excited. I can't remember the last time I was able to lift five pounds – other than dragging in a five-pound bag of groceries from the car! I started in January, barely able to lift two-pound weights and now, eight months later, I can lift five pounds.
– Nancy
She is getting stronger! Yay! To be more specific, mom can bend all the over and pick something up off the floor, lift her legs higher, comb nearly all of her hair independently, and it's only been a month! And now she can fold her own laundry!
– Elena, Teacher
Lori, In a few days it will be one year since I began with your program. I can say now, without a doubt, that I am in a much better place, in so many ways, than I was one year ago. I still remember the day you visited me and Mary and explained what it was that you work to do. (She still marvels about the balloon hat you wore that day.) Your suggestion to pair me with your trainer was spot on. Sometimes I wonder what she does to stay positive when I turn into "grumpy old man"…It was our daughter, Robin, who found out about you, and the rest is history…When it all began, I, as a classically trained cynic, expected to go a few months and then leave it all behind. Just goes to show you what can happen when you work and believe. I hope you're doing well.
– Charles Savinar
How great is this! Just like you to be taking everyday activities using our arms and teaching us the best ways to strengthen them!! Honestly Lori, you are more of a treasure than I think you realize! And then again, your humble spirit in your walk here on this earth is so lovely and I personally believe honors the One who created you.
– D.P.
My trainer has encouraged me all the way, she's my biggest cheerleader. And she is so knowledgeable. She knew exactly which three exercises I could try using the five-pound weights with and which I should not try quite yet.
Lori, I can't tell you how lucky I feel to have found you. What a gift your work is to the senior community.
– Ms. Dailey
The last time I spoke with my mom she was just so happy with Lori Michiel Fitness. She told me that without your training she wouldn't be able to move as she well as she is doing now.
My mom is doing very well. She's getting back into her ceramics studio and making more stuff and seeing her friends.
– Rico
I enthusiastically recommend Lori Michiel Fitness! My 80-year-old Mom had a cyst on her spinal column, and underwent a difficult spine surgery. We knew she had a long road of recovery ahead. Thankfully, as we left Villa Gardens, a Skilled Nursing Facility, they recommended Lori Michiel Fitness! Lori came to Mom's house and thoroughly interviewed us, listened carefully to Mom's needs, read her neurosurgeon's reports, and matched us with a Rehab Trainer that perfectly, gently helped Mom safely move and stretch. On top of that, Mom really liked the trainer and enjoyed their sessions. Lori kept in touch throughout Mom's treatment as a liaison between us and the trainer. She conveyed any concerns we had to the trainer and helped make adjustments to Mom's program. Lori is a gracious, warm-hearted woman with a passion for helping seniors. She truly gave us her whole heart as as we went through a very challenging time.
– Rebecca
I thoroughly enjoy working with you. You are terrific! You engage and connect with clients during the first intake assessment. That bond continues and grows during their training programs because you are so caring and concerned that each person gets the best training that meets their individual needs and goals. You treat everyone respectfully. Including the Personal Trainers that work for you.
As a Personal Trainer, I appreciate that you trust my skills and give me the freedom to create the best personalized training programs for our clients. Since you too are an excellent Personal Trainer, and stay up-to-date with current trends and fitness education, we're able to collaborate to determine the best approach for our clients. It's a great working team! Thank you for the opportunity to work with you.
– Sherri
A year ago I was fortunate to find the exceptional Lori Michiel and her talented trainer, Ashley. I can't say enough positives about this company. Foremost is their knowledge and expertise of the aging human body. I began my journey toward fitness on the heels of big life changes: sold our long-time home, moved to a new town, and traveled in an RV for 4 months. Because Ashley and I work together online, I have been able to continue with our twice weekly get-togethers during all this upheaval, and see improvement in my physical well being. In addition to the trust I have in Ashley to monitor my efforts, suggest changes or new strategies when needed, she brings humor and a warm-hearted spirit to my life. From time to time, Lori calls or texts to check in; these are welcome and let's me know she keeps an eye on her clients. Hiring a personal trainer has been one of the best things I've done for myself in a very long time. I feel stronger and more fit. A big hug (virtual) and thank you, Lori and Ashley!
– Ann (Maine)
I reached out to Lori early on a Sunday morning to find a way to help my elderly parents. She responded almost immediately, and although it became clear to her that the services she offers were not right for our situation, she offered several very helpful suggestions and even followed up the next day to point me to an additional contact that she later remembered. It's rare to find people whose first instinct is genuinely to be helpful to people they don't know, but I think Lori is one of them.
– Mark Chein
Lori,
I came to your program literally broken and battered from long-standing health conditions (I'm 86 with Parkinson's disease). With your trainer's patience, creativity, goal-setting and motivation techniques I am making good progress. Take the plunge, people, and give yourself some extra bounce to the ounce as you start the New Year.
– JL
Love Love Love your video on helping to relieve pain in the hips!!
My struggle area right now, Lori!
You are such a blessing and like your sign in the video in the background, I do 'give thanks' for you and your dedication to all of us who are trying to do the best we can with our bodies…no matter where we are and at what stage of health we are in!
Love your heart to serve, my friend!
– Deb M.
Thanks so much for your help in running a class for our staff yesterday. They truly enjoyed it and think it was a great way to break them out of their usual routine.
– Tristan
Mom always says, "Dad worked out with his trainer a week before he passed". It was a blessing that he was in good physical shape up almost until the end and we are very grateful for that. We are so grateful for you and the wonderful trainers Dad had. We were truly blessed.
– Julie
Lori is extremely knowledgeable about exercise and movement as we age. I cannot thank her enough for her advice RE: hip bursitis. I was on the verge of having to give up my hiking in the hills, and biking, which I love. Lori advised me on the best stretching exercises and how to use ice after exercising. Thanks to Lori I am now back to my routine!
– Katherine Lerner
I've been working with Lori and her excellent staff since 2011, and my experience has always been positive! Most recently, her personal trainers she's assigned have been a very good "fit" with my clients. The clients have special needs, my older female client has Alzheimer's, and my younger male client had physical disabilities. In addition to the many benefits to their physical health, the trainers have served as friendly visitors, and occasionally have reported concerns regarding their personal care and emotional health, which has been very helpful. Lori and her staff have always been professional and courteous, and I am always kept informed of progress. And I know they really care about my clients, which makes all the difference!
– Julia Nelson, CA Licensed Professional Fiduciary
Thanks for your work, care and dedication in working with my grandfather who has this dreaded disease called Parkinson's. Your team is great!
– Cameron Edward Benton
I want to thank you so much for the donation you gave to MAPS Charities on my mother, Shirley's, behalf. What a kind gesture and what a worthy charity.
Your fitness program has really helped my mom!! I saw her this week and she is stronger and her balance has really improved. She got up from her chair so much easier!!!
Best news, she's very happy that she started working out and she adores Sam and Rita.She actually looks forward to it.
It's great to have a job that makes a difference in people's lives. What a blessing you have been to all of us. Thank you so so much for all you do.
Best wishes to you for a beautiful new year.
Love,
Rene Russo, Actor
I am very impressed with Lori Michiel Fitness. It has improved the quality of life for my 87-year-old mother-in-law who suffers from moderate dementia and had become weak and unstable due to spending too much time sleeping and being sedentary. From the very thorough initial evaluation to the now twice weekly workout sessions, my mother-in-law is really having fun with the exercises with her personal trainer; I can see the benefits of these sessions. Additionally, I really appreciate the excellent communication with Lori, who always responds in a timely fashion and sends weekly email updates about progress being made. I highly recommend!!
– Ethel
After my mom's strokes, we knew we needed to help her become active and improve her balance. She didn't have a good habit of any exercise and none of the local senior classes were appropriate for her.
I'm so glad we called Lori Michiel Fitness. Lori came to the house, met with my mom, listened to her needs, took a careful medical history and matched her with Daniel. Daniel is a wonderful trainer who comes to the house three times a week to help support mom's recovery. Daniel really understands senior fitness. He gives the whole family peace of mind that we are doing what we can to prevent another fall and keep mom active. Lori checks in with us regularly to make sure the therapy continues to be appropriate for mom. We're very grateful to her. 
– Rebecca, San Marino
I enjoy working with you. You take the time to listen to my issues (and there are many) and give me great advice. You are my support and keep me on track.
I am very thankful for finding you and for your willingness to work with me! You are a wonderful person and I appreciate you very much.
– Pam
Lori and her team provide personal training for my elderly mother who has Alzheimer's and dementia, as part of her overall care. They customized a program addressing her needs, including balance and mobility. She really likes her two trainers and looks forward to her sessions. I highly recommend Lori Michiel Fitness!
– Judi G.
I've become more confident in pushing my limits as I learned techniques from Lori that were customized to my age and condition. Before, I would pull back from activities for fear of pain or further injury, but she taught me how to build muscle and stamina progressively and safely. Confidence is built on a series of successes; The Lori Method™ works!
Lori's principles of dynamic stretching revolutionized the way I approach stretching. I've seen a great increase in flexibility and have even built additional strength using her techniques.
– Mary
I learned from Lori how important exercise is to my well-being and that I need to be accountable to myself and make exercise a part of my every day. I actually see Lori's face when I swim, or use the tread mill and know that she will be proud of me and my efforts to live "the good life".
– Rolanda
Five years ago I became a widow at the age of 56 after 36 years of marriage. The loss of my husband was very difficult on me and I let myself go to the point of gaining over thirty pounds.
I used to work out regularly and tried to get back into it but ended up pulling something in my left arm. The repetitive motion of the elliptical aggravated the arthritis in my right hip. To add insult to injury, my left foot developed metatarsal pain, making it difficult to just walk.
In May I was diagnosed with diabetes and my blood pressure was very high despite the fact that I was already taking blood pressure medication. My doctor added a medication to reduce my heart rate, but informed me that I had no choice but to lose the weight through diet and exercise.
This scared me and I immediately found a weight loss app for my phone, which worked well for me, but I was very hesitant about starting an exercise program. What if I hurt myself again? I have had a gym membership for many years, but their trainers are young and do not have much experience, if any, working with people my age.
Although I felt I could never afford a personal trainer, I started my Google search looking for personal trainers for the elderly (yes, I qualify) in my area and the first name that popped up was Lori Michiel Fitness! I was very impressed with her experience helping seniors and knew she was the trainer I needed.
As I am on a very tight budget, we originally agreed to just do the initial evaluation, at which Lori supplied me with several exercises and tips to help me begin a safe exercise routine. Lori then offered to meet with me at her studio on a monthly basis as long as I followed her exercise instructions on my own.
I took her up on the offer, of course, and after just three months I have lost over 25 pounds! I have gained strength and seldom have issues with my hip. Both my blood sugar and blood pressure are down. Lori recommended I get new shoes that would give me better support and now my metatarsal problem is virtually nonexistent. I am so happy I found Lori!
– Pamela
Lori is a talented, innovative teacher/trainer. She has helped me better how my body works — and what is needed to keep it moving! She constantly works around limitations with creative ways to accomplish the exercises and movements needed to build more strength and resilience. In addition to helping me with pain issues, she's helped me become more aware of how important posture and balance are. She's led me through provided me with methods to improve both. She also shares resources regarding my particular pain issues as well as general good health and body maintenance.
– Jackie
My family engaged the services of Lori Michiel for my 77-year-old mother. I was very pleased with Lori's overall professionalism, starting off with in an in-depth health questionnaire, and then physical assessment. She was very engaging, personable and easy to work with. Her approach with my mother (a difficult person) was always right on target, and she was encouraging, positive and upbeat. She would give us reports after each training session to keep us apprised of what went on. I would definitely recommend Lori Michiel to anyone seeking personal training sessions for those over age 50, as she is quite knowledgeable and experienced with the health issues of this population, and appears to have a natural affinity for these individuals.
– Sheri L.
Congratulations to my friend and colleague on her first issue of "Fitting News with Lori Michiel Fitness", another venture that illustrates Lori Michiel's passion and dedication to helping everyone stay healthy and strong regardless of age or limitations.
For the past seven years, my clients have reaped the benefits of working with Lori Michiel and her team. My clients are living with less pain, greater strength, endurance and flexibility; fewer falls as well as less depression and more energy for life. Speaking as a Professional Geriatric Care Manager, physical exercise is an integral component of a Care Plan, especially for my clients with health issues. Moving the body is essential to physical, emotional and cognitive well-being and Lori and her trainers know how to safely and effectively engage my clients in an exercise program that is appropriate for their needs.

– Jill M. Brink, Ph.D, Geriatric Care Management, Aging Interventions
The days of sitting on the couch complaining about how badly her lower back hurt; the constant use of a heating pad and wanting pain pills, are all long gone and just a faded memory for Vicki Olin. In March of 2014, Vicki's husband lost his battle with cancer and Vicki wanted to just sit around her apartment and do nothing. However, that did not sit well with longtime family friend and personal assistant Carol, Vicki's live-in companion. Vicki had no interest in taking walks, or doing any type of physical exercise. After just a couple of weeks of staying with Vicki, Carol took Vicki to her first-ever fitness class, "Fitness With Lori". Vicki barely endured the first ten minutes of the class and began crying and physically shaking and conveyed she never wanted to come to this class ever again. Once again, this is ancient history, my friends.
Fast forward ten months. Vicki attends "Lori Michiel Fitness" sessions three days a week and when the classes are over, she always says the same thing, "Is class over already?" Vicki can now participate in the entire hour-long class. Along with so many other benefits from Lori's Fitness classes, Vicki has gained endurance.
Lori Michiel Fitness has taught Vicki, and the other seniors at The Village at Northridge, how to be stronger, how to have more flexibility; exercises that stretch their muscles and can help their bodies stay limber; balance exercises that help prevent falls; how to properly do stretching and balance routines, chair standing routines and much, much more. These seniors have gained stability, muscle and bone strength and are healthier, not only physically, but mentally as well.
I cannot say enough regarding these great classes and the lady behind them, Lori Michiel.
Lori, Vicki is looking forward to her 94th birthday this coming March 19th and, she conveys her thanks for the great classes, the fun and for improving her quality of life.
Fondly,
Vicki Olin and Carol, Caregiver
Lori is sensitive to my fifty plus body and injuries, but finds ways to work around them. I never feel out of step with the "program." I am stronger than I've been in the last decade. I look forward to getting leaner and turning my husband's head.
– Alyse Hart
I am a 60-plus-year-old male born with Spina Bifida. I have been a client of Lori's since 2009, her program of exercise, diet advice and strength training has enabled me to regain my stamina and correct flaws in my walking gait. Through Lori's program, I have been able to realize quantum leaps in strength, walking and endurance. Lori is thoroughly professional and keenly insightful. She is well-versed in exercise physiology, training and personal client interaction. I am very pleased with her efforts and would heartily recommend her to anyone looking for a consummate personal trainer.
– Rich S., Teacher
Lori is a fabulous trainer whose integrity shines through. Not only does she really know her business, she also knows the special needs of we aging baby boomers! I highly recommend her.
– Kerry O'Brien, Fitness Trainer & Owner, Inspiring Motion
Lori is amazing! She can get seniors to do things they never thought they could do again. She works on their balance and fitness. Her classes have the largest attendance of any other class in our community.
– Brenda Hans, former Executive Director, Brookdale Chatsworth Senior Living
I am not an athlete, although I'd say that I am more athletic than most of the men my age (I'm 65). It's been at least four years since I signed up with Lori Michiel Fitness and have two different personal trainers come to my house and lead me through exercise routines twice a week. I have Parkinson's disease and they've tailored the exercises with that in mind.
Each week, I am subjected to exercising different muscle groups, balance and aerobics. My trainers utilize equipment that they bring, along with some of my own. They run me through drills where I have to do two things at once, like walking sideways while tossing and catching a golf ball one in each hand, or balancing on one leg while lifting a dumbbell. They include stretching throughout my routines and for 10 to 15 minutes at the end of the hour. Recently, I have been experiencing a soreness in my neck while playing golf. Not only do my personal trainers have me do special neck stretches at some point in each regular session, I am using these stretches in my regular warm-up when I play golf or whenever my neck becomes stiff or achy to great positive effect.
They know that I play golf so they have me do strengthening that is geared toward that. I swing in both directions using resistance in the form of a gripped rubber hose while twisting my body and pivoting on one of my feet, depending on which way the exercise is going (left or right).They also know that I box as part of a Parkinson's routine (although this has been curtailed in the age of COVID-19) and run my through punching exercises regularly.
In all of the years and with every session, I have been pleased with the workouts. Lori's instructors are friendly, confident, while being encouraging throughout each session.
I've had some minor injuries such as a sore knee. Lori's instructors have adjusted to accommodate the injury and promote recovery by avoiding impact exercises until my knee feels better. Lori is kept informed of my progress, including injuries and communicates with me periodically to see how I am doing. Lori stays in touch whether or not I am injured.
Most of the time when something conflicts with the regular schedule, Lori and her instructors make arrangements to make sure that I don't miss a day of workouts.
I have regular sessions on Tuesdays and Fridays. Each session lasts an hour. Each instructor arrives on time to start my session. They lead me through some preliminary warm-ups that get my heart rate up. Then we go into that day's theme, such as working on hip flexor muscles, to running in place and around the buildings in my Condo complex to doing jumping-jacks and the like. On most days, they run me through weight training that can range from doing isometrics like planks and some yoga-like exercises to working out with weights either standing or on the mat. We do crunches to full sit-ups, bridges with one leg in the air, squats some with extra weights some not. I could go on and on.
I haven't participated in Lori's group classes, but I know that she does them because my mother attends. My mom tells me that she is very happy with her workout that she gets during the classes that take place in the retirement community that she lives in.
The reason I took Lori's approach to keeping in shape is that I knew that if I had to go to a gym two or three times a week, I simply wouldn't. When the personal trainers come to you, it's more likely that I will attend than not. So, my instructors come rain or shine, cold or hot, and I wholeheartedly participate, accept their challenges and make no excuses.
Way to go Lori Michiel Fitness!
– Thanks, Bob
I first hired Lori as my personal trainer in 2009. My goal was to bare my arms at my daughter's wedding. Well, the wedding has come and gone (and bare I did), but the workouts continue. I feel healthier. I feel stronger. I feel as though I am doing something especially right for me.
– Susan
My wife has Alzheimer's, and Lori has been her personal trainer for nearly a year, and in that time she has also become a personal friend. Lori has been kind and patient with my wife, and I have complete confidence with her care, which provides me with regular, much needed respite. More importantly, my wife's doctors are continually impressed with my wife's balance and overall physical condition, all thanks to Lori.
– Al
Lori was great with my 84-year-old mother – helped her get her strength back.
– Sue Gramacy
Lori is a gem. Her ability to enthuse and motivate residents is second to none. Her exercise techniques are specific to their needs and I can't imagine [an] activity calendar without her name on it. Love her!
– Adriana Roa, former Activity Director, for Agoura Hills Senior Retreat
We all want to age gracefully, and maintain as much of our youthful energy as possible—Lori gives you the tools to work with your body's limits and get the most out of life.
– Donna Deutchman
We are grateful for the wonderful work Lori and her trainer, Mary, have done. I would not hesitate to recommend Lori Michiel or her team to anyone who feels that they need someone to work on a fitness routine that understands how older bodies move and respond to exercise.
– Robert Chui, M.D
Lori has been helping my father who is living in an assisted living community.
She has helped him get out of his wheelchair and use his walker. My father and I are both grateful for the wonderful work she has done. But more than that she serves as a champion for my dad where he is staying. She encourages the staff to let my father use his walker more often and makes sure when she is there that all else is well.
– Audri Phillips
I love the Lori Michiel Fitness Boot Camp LITE that I participate in! The setting is intimate and Lori has made the workout specifically to meet our needs for our aging bodies. I also enjoy the variety of activities that Lori introduces every week; it keeps the workout fun and entertaining!
– Leslie M., MA
Lori is one of the best, if not the best trainer I have worked with. I say this because: For the longest time I could not find a trainer who worked with "Young Seniors".  Lori immediately understood that I was not ready for chair exercises but wanted a workout that is appropriate for a 60+ women who has exercised on and off her whole life. Thank you Lori for giving me back the desire to exercise.
– Lois Luger, Realtor
Being part of the "Lori Michiel Fitness Boot Camp" with Lori energizes me for a whole week. Lori is sensitive to the 50+ needs and truly knows how the body works. Nothing is better than exercising to music and laughter with great women.
– Dalia Hayon
I feel so much more normal in my everyday life. I don't know how else to put it. I guess that comes from balance, strength and flexibility. It seems subtle, but it makes a big a difference in how I feel. I just wanted you to know! Thanks!
– Ron Walker
Lori – I just wanted to put in a plug for you as a trainer. I've been very impressed with how you individualize your training and make an effort to get a question answered if you don't know the answer. Not only did you check out my condition (Fibromyalgia) and how you can help, you sent me an email within the same day as we saw each other. You're organized and fun to work with. I asked for some cheat sheets so I could practice at home and remember what to do and you had them ready the next time I saw you. You have a great, cheerful attitude. I would recommend you to anyone!
– Barb Weitzberg
Lori is an outstanding personal trainer! I found her website online when my husband Bill was looking for a trainer to work with him on specific fitness goals. When we first met with Lori, it was apparent to both of us that she had the credentials, ability, attitude, and approach that fit Bill's requirements. She is very skillful at designing a program of exercises that are just right for the individual. Also, she has a wonderful approach and personality, is very enthusiastic, supportive, upbeat, and easy to work with, and is very motivating!

– Phyllis C.
Lori worked with my mother, Katherine, 82 for over four years. She had Parkinson's disease and balance was a big problem for her. Lori was a great help to her with balance and flexibility. She also worked with her on her speech which was a challenge with Parkinson's. Mom always looked forward to Lori's visits and I couldn't have been happier with her results. I would highly recommend her to anyone.
– Regina Saucedo
I highly recommend Lori. She is energetic, enthusiastic and very supportive of her clients – young and old with ailments. Working with Lori encourages success and better health. She is unbelievable.
– Anonymous
I am a conservator for a client. Lori comes twice a week to keep my client active and motivated. Since I don't live in the area, Lori has provided another set of eyes on the ground as to what is happening in the house. She has kept my client motivated to stay active and helps with strength for an 80-year-old. Lori has been a lifesaver.
– Rick Kagawa, President, Capital Resources and Insurance, Inc.
Lori is a wonder! Just look at her…clearly, she walks her talk and looks healthy and full of spirit and energy that energizes the rest of us. She is able to work with ANY ego and believes in proactive health. It was a privilege to work with her.
– Tessa Warschaw, PhD, Owner, Qwik-Fix Coaching
…I was just looking on the internet more about "senior fitness" and I found you. I read about you and you really touched my heart.
Blessings, Fabiola, Personal Trainer
We have had the pleasure to work with Lori at our Walk to End Alzheimer's events and she is such a pro! She is extremely professional and does a terrific job. We appreciate her commitment to our cause and know that the crowd truly enjoys her. Many, many thanks to Lori and to Lori Michiel Fitness.
– Jean Dickinson, Vice President of Marketing & Communications, Alzheimer's Association, California Southland Chapter
We have had Lori work with our 86-year-old mother for over two years ….She is able to develop a routine that can be easily followed and enjoys her "work outs" with Lori each week….We recommend her highly….
– Thyra and Karl Boeckmann, V.P., Galpin Ford
After being told by numerous doctors that I had severe osteoporosis, it was suggested I start a regimen of daily injections. Instead, I chose resistance training to see if that would help my condition. It has! I attribute my "stronger bones" to my fitness trainer, Lori Michiel and the work we have been doing since 2011. I see her three times a week. I am getting me stronger, more flexible and she sees that I stay injury-free!!!
– Beth Lin
My mother, Sandra, started working out a couple of months ago and it has been such an amazing life changing experience for her. My Mom hated the idea of exercise, but as soon as she started working with Lori Michiel Fitness trainers, she has become stronger and more flexible. Her balance is better, her self-esteem has improved and most importantly, she is LOVING IT and has inspired my Mom to live a healthier lifestyle. I am so proud of my Mom and so thankful that I found Lori.
– Rachel Karten
I wanted to send you a quick note to thank both you and Stephanie for the work you did with my husband Peter.As you both know, Peter was recovering from an extended hospitalization and was struggling to regain his strength and feeling of wellness. The "therapists" we were seeing at the outpatient facilities were treating Peter as a "patient." We needed someone who would treat Peter as a PERSON.
When we first spoke about you coming out to work with Peter at our home, I explained all of the many layers of Peter's recent and long term illness and also what we were expecting from you and your team. You listened attentively and you respected what we wanted and at that first meeting you let Peter know you were willing to work with him as long as he was willing to do his share.
After one of the sessions with Peter, I called and spoke to you about what I saw and heard with Stephanie (whom I think is FANTASTIC). Peter was telling Stephanie that he was "tired" and didn't want to work too hard and so Stephanie was taking it easy on him. When I spoke with you, I told you that Peter was very good at trying to not work too hard and that neither Stephanie nor you should let him get away with it! At the next session, Stephanie did not let him slack off.
It was important for our family to have you and Stephanie actively work with Peter to change his own mindset from that of he was "recovering with a therapist" to the mindset of he was "working out with a trainer". The difference in those two phrases is immense and was strategic in helping Peter recover his confidence and strength.
I could see a change in Peter's approach to his workout almost immediately.  While it was hard and he was tired after each session, he seemed to enjoy the challenge as well as the interaction with Stephanie. The approach was critical.
The respect and, yes, love you showed Peter and our family is very special to us and will not be forgotten. The fact that the two of you showed up to visit Peter when he was in the hospital after working with him for such a short period of time showed our family the true value of the relationship and dedication you show to your "partners". It was not just a business arrangement, but you were/are our friends.
Thank you so much for all you did for our family. I wish you ongoing success with your business and will be glad to serve as a reference for you and Stephanie anytime.
Warmest regards,
Kerri Woodford
Lori Michiel Fitness is the premiere go-to company for older adult and senior fitness training. I have worked in the geriatric field for many decades and have the pleasure of rendering fitness sessions to Lori's clients. Lori is always available to address her clients' needs and confers with trainers to ensure the utmost in quality service and outcomes are met. I highly recommend reaching out to Lori to discuss your fitness needs for services including enhancing range-of-motion, cardiovascular endurance, increased strength, and overall well-being.
– Debbi, Trainer for Lori Michiel Fitness
Lori,
Thank you so much for your patience, persistence and passion in serving clients like my mother. You and Kim are amazing.
Blessings, Grace
Lori and her team were outstanding from A to Z. The personal initial evaluation, the planning, the matching of a trainer to her needs and much more was all completed in a professional and warm manner. My 96-year-old mom benefited greatly for more than a year of training that was delivered with a highly personalized caring touch. She enjoyed the sessions and was always looking forward to them. I give Lori and her team my highest possible recommendation.
– Steven A. Vasilev MD MBA FACOG FACS FACN ABIHM ABOIM
Always a joy to open and view your emails! Congratulations on your nomination for Professional of the Year by the Medical Fitness Network! Well deserved, indeed!
– Deb
It All Begins With a Consultation with Lori