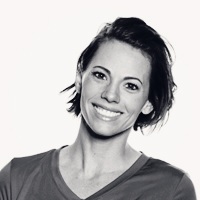 Ashley is a certified personal trainer with 18 years of experience. She is certified with the National Academy of Sports Medicine as a Personal Trainer and Sport Fitness Specialist. She has a Bachelor's of Science Degree in Kinesiology.
Ashley offers both in-person training as well as virtual online personal training. Not tech savvy? No worries, Ashley will help guide you onto the online platform to set you up for success in a virtual setting.
She also teaches group classes which include SilverSneakers for the over-50 population, aqua classes, strength and conditioning. She trains a wide range of individuals with a variety of goals: pregnant, post-partum, seniors, healthy living, weight loss, sport-specific training, toning and conditioning athletic performance.
Her focused training includes:
• Body fat/muscle ratio testing
• Posture and corrective exercises to improve mobility and range of motion
• Core conditioning
• Personalized workouts specific to client goals
• Structured programs that change continuously to keep client in adaptation phase to prevent plateaus
Ashley loves being active and spends much of her free time on the pickleball courts. She is a 4.5 USA Pickleball Association (USAPA) ranked player and is sponsored to compete regularly in sanctioned tournaments. She qualified for the USAPA Nationals 2019. She travels not only to compete, but to also teach clinics throughout the Western states. She also loves family time!!!
Ashley is truly passionate about INDIVIDUALS. She believes in people and doesn't put a ceiling on herself or on her clients. She is passionate in helping people find their potential within their personal limitations to help them find the best version of themselves (in perhaps more ways than just fitness).