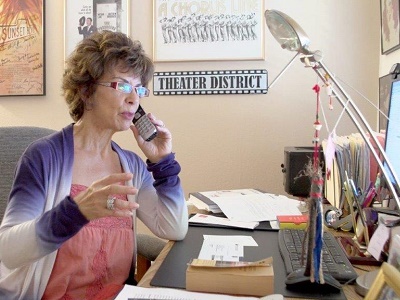 Senior fitness research supports a specific exercise program for older adults and seniors.
It has been almost 17 years since I became a fitness trainer. When I first began my practice, I was concerned that my clients would find out I was a rookie. So there would be no doubt in their mind, I began each assessment with a modification of the standard assessment I was taught. I had to tweak the original version because the original model was too aggressive for my clients. For example, the squat test began with arms above the head. Squatting a few times in this position was nearly impossible for my clients to attempt more than two sets. If they had bad knees, backs or a frozen shoulder, the test was not something I could use. It was critical to remain true to the goals: Maintaining overall health and functional capacity (movement in everyday life). Out of experience, my quest, and my mantra, to be safe, has remained.
Current physical activity recommendations for older adults and seniors as established by the American College of Sports Medicine (ACSM) include:
Aerobics – Cardiovascular fitness is crucial to an exercise program. Low cardio-respiratory may contribute to premature mortality. Aerobic exercise can also help burn calories and produce a feeling of euphoria through produced endorphins, depending on the level one can achieve.
Resistance – Muscle mass declines as we age. Reduced muscle strength contributes to a lack of functional capacity which includes balance, development of glucose intolerance (diabetes) and loss of independence. It is helpful to use weights and/or resistance bands in order to promote muscle mass.
Flexibility – It decreases with age and physical inactivity. Static stretching (holding a pose to increase joint movement) is beneficial to maintain the quality of activities of daily living.
Balance – Falls are the greatest concern as we age. Diminished balance control is attributed to age-related decline and even death. Conditions such as osteopenia or osteoporosis add additional concern. Increased balance will add confidence and quality of life.
If in doubt about how to begin, there are answers. Perhaps you've gone to an exercise class and felt you weren't confident in your ability to follow instructions or were concerned you might get injured. Consider having a conversation with a qualified professional. Our bodies are not like they were in our 30s or 40s, but you can learn to adapt to changes with each decade of life. Remain vertical for longer than you thought and reduce the pain associated with arthritis or other age-related diseases.
Contact us. We can help establish the best way to start. Our FAQ page, aka Questions and Answers, can be useful, and follow us on Facebook or check out our website at www.LoriMichielFitness for other important fitness information. You can also email us or call us at 818-620-1442 for a consultation.