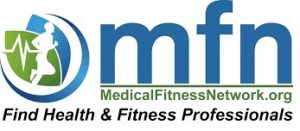 Lori Michiel of Lori Michiel Fitness was featured in Medical Fitness Network's Member Spotlight in January 2017.
Highlights of the article include Lori's inspiration and her vision for the future of the healthcare and fitness industry.
Lori tells us, "For the public, Medical Fitness Network (MFN) is one of the only free resources that truly represents both vetted fitness industry experts and other healthcare professionals who serve those with chronic diseases/medical conditions, including Alzheimer's, Arthritis, Autism, Cancer, Diabetes, Fibromyalgia, Heart Disease, Mental Health Challenges, Multiple Sclerosis, Parkinson's, Osteoporosis, Respiratory Disease and Stroke.
"I admire MFN's philanthropic element which organizes to donate members' services nationally to medical and health organizations."
One of the many accreditations Lori has earned includes a certification for Therapeutic Approach to Dementia. The MFN Member Spotlight honor was also recognized by the Alzheimer's Research & Prevention Foundation Facebook page.