West San Gabriel Valley & East San Fernando Valley: La Canada, La Crescenta, Pasadena, Altadena, Montrose, Tujunga, Sunland, Glendale, Sun Valley, Burbank, Studio City, Eagle Rock, North Hollywood, Van Nuys, Sherman Oaks, Encino, North Hills, Granada Hills, Lake View Terrace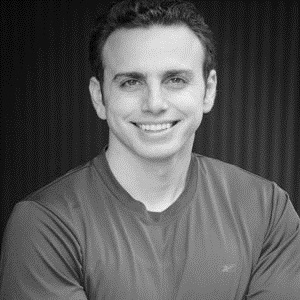 Daniel is no stranger to fitness. In his younger years, he was an athlete whose aspirations were cut short by injuries early on.
Daniel has trained clients from age twelve to 100-years-old. He is especially interested in improving the lives of older adults. When he began training a 97-year-old client in 2014, he gained an appreciation for senior fitness. His client was very active until age 96 when she fell and broke her hip. Then, while recovering, she experienced a stroke and symptoms of dementia. Through patience and reinforcement, Daniel was able to build up her muscles in her legs and arms so she could stand up on her own and walk to and from the kitchen and back patio.
As an American Council on Exercise Certified Personal Trainer, Daniel has taken his passion for fitness and given it back to others. Weight-loss and sports performance training are his specialties and he intensely studies nutrition benefits.
He stays fit by playing basketball, football, soccer and runs full marathons.
It All Begins With a Consultation with Lori