Downtown Los Angeles, Northeast Los Angeles & West San Gabriel Valley: Eagle Rock, Highland Park, Mt. Washington, Pasadena, South Pasadena, San Marino, Altadena, Alhambra, San Gabriel, El Sereno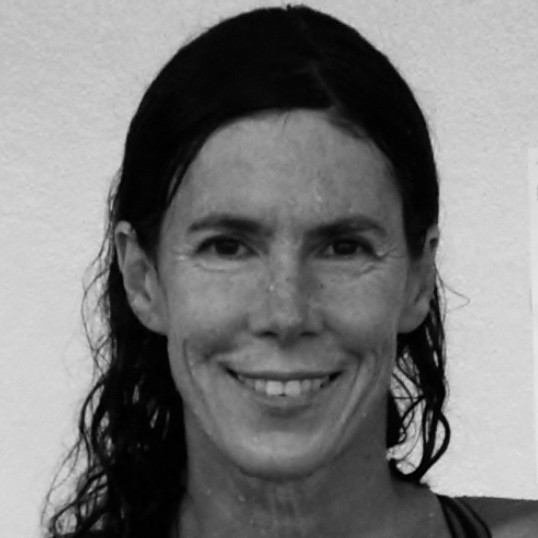 Growing up as an AAU competitive swimmer and participating as a United States Masters swimmer (and sometimes coach), as an adult, Kerri has always been an athletic person. In addition, she is fascinated with how the body functions and to what level of ability one can rise to, especially as we age.
Kerri also adored her grandmother, who could have lived a happier and more independent life, had she been able to receive appropriate therapeutic exercise as she aged. The combination of these three things inspired Kerri to become the person she is today.
Kerri's "aha" moment came when she was able to empower one of her swimmers to accomplish something he didn't think he could. It was then that Kerri decided to return to college to earn a Bachelor's of Science in Kinesiology with a major in Kinesiotherapy and a minor in Psychology. To become a Registered Kinesiotherapist, she attended graduate school, performed a six-month internship at the Veteran's Affairs Hospital in Long Beach, and passed the American Kinesiotherapy Association national board exam.
In 2001, Kerri became the Director of The Beach Wellness Center, which eventually became The Center for Active Aging (CAA) at California State University, Long Beach. The CAA was a community-based institution for adults over the age of 50 that also housed the Kinesiotherapy Clinic, a therapeutic exercise clinic available for adults over age 18 with compromised abilities. Kerri also developed, designed and taught fitness classes such as Fit and Fun, Stretch, Balance (Levels 1 – 3), Spin Your Way and Chair Challenge to be inclusive of all  members, no matter their fitness level.
While there, Kerri worked diligently with her staff to create a safe, loving, fun and result-producing therapeutic and fitness setting full of hope. Though clients included persons with diagnoses such as post cerebrovascular accident (CVA), Parkinson's disease, Spinal Cord Injury, COPD, arthritis, Traumatic Brain Injury, Multiple Sclerosis, hypertension, obesity, Diabetes and Autism to name a few, the Center was commonly called "The Happiest Place on Earth."
Kerri discovered long ago that the most effective and joyful way to obtain results is to honor the person with whom she is working. Kerri also strives to always keep looking, sometimes way outside the box, for creative and fun ways to accomplish a client's goal(s). Her clients have ranged from age 18 to 106.
Kerri is currently a Registered Kinesiotherapist (RKT) with the American Kinesiotherapy Association (AKTA) and a certified personal trainer with the International Sports Sciences Association as an Exercise Therapist. She gives seminars and lectures on the myths of aging and exercise as well as how to age independently and be proactive regarding activity levels. Kerri remains a committed participant in Masters Swimming and has been continuously ranked in the top five nationally and the top 10 on the international level. Kerri and her husband make their home in Los Angeles.
It All Begins With a Consultation with Lori