North San Fernando Valley: Chatsworth, Granada Hills, Mission Hills, Northridge, Santa Clarita, Sylmar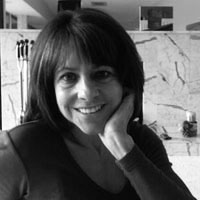 Mary S. has a unique education as a personal trainer. A bachelor's degree in biology and a degree in Clinical Laboratory Science allow her to understand the body's needs at the molecular level. Mary has furthered her education and has a license with the National Academy of Sports Medicine (NASM) as well as certificates in corrective exercise and spinning. Mary continues her education taking classes with NASM on a yearly basis. Over the past ten years Mary has been a personal trainer to both young and senior adults.
In 2017 Mary became an expert on nutrition and diet through a National Academy of Sports Medicine course. She can offer Lori Michiel Fitness clients new ways  to understand metabolism and caloric needs, learning to interpret labels, selecting appropriate portion sizes and eating healthy.
She teaches group classes that encourage physical activity, improve balance, flexibility and endurance.
It All Begins With a Consultation with Lori