South Orange County: Mission Viejo, Ladera Ranch, Rancho Santa Margarita, Coto de Caza, Laguna Niguel and Laguna Hills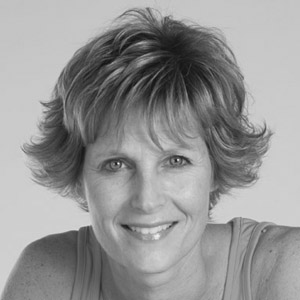 Ann graduated from Penn State University and is a certified Personal Trainer through the American Council on Exercise (ACE). She is also a certified Group Fitness Instructor through the Aerobics and Fitness Association of America (AFAA) as well as CPR/AED certified by the American Red Cross. Her training focus includes core stability, resistance training, weight management, body composition improvement and nutritional counseling. She believes that doing things the right way is more important than just getting them done; therefore, quality of movement and proper form are encouraged in all training sessions.
Ann has worked in the fitness industry for 20 years. She began teaching aerobics part time in college and continued to teach group fitness classes while working in corporate America. Several years into her business career, Ann decided she really wanted to spend all of her time working in a field that she was and remains passionate about: FITNESS, and expanded her fitness training expertise to include personal training.
Since then, Ann's experience has included working in both large and small gyms, a private studio and in-home training. She has taught classes and trained clients on the east coast and in the UK, as well as here in California. Ann likes to use a wide variety of equipment (balls, resistance tubing, weights, body weight, steps, Bosu, etc.) and formats to keep the mind and body challenged and engaged. After all, you can get fit and healthy and have fun doing it!
Ann has worked with adult clients of all ages with varied fitness levels and health challenges, including: pregnant women, clients with low back pain, high blood pressure, diabetes, cancer, cardiovascular disease and rehab issues. In recent years she has been primarily training adults who are 50 and older. Ann loves working with people and the opportunity to partner with her clients so together they can move toward a healthier body and positive lifestyle.
Ann's struggles with low back pain have given her personal insight into the necessity and benefits of core stability training to support and strengthen the back. She knows from her own experience that core training work has helped her, as well as many clients, to reduce and manage back pain. Ann incorporates Pilates-based exercises in addition to many other exercises to improve both core stability and strength. She stresses proper body mechanics both in and out of the workout, to protect and strengthen the entire core unit.
She enjoys jogging, power walking and other outdoor type workouts as well as resistance training and Pilates to keep fit and healthy.
A resident of Mission Viejo, CA, Ann lives with her husband Rob, their two teenage daughters and golden retriever Nala, who is always eager to go outside for a workout!
"You must begin to think of yourself becoming the person you want to be." – David Viscoll
It All Begins With a Consultation with Lori