San Fernando Valley: Studio City, Sherman Oaks, Encino, Tarzana, West Hills, Woodland Hills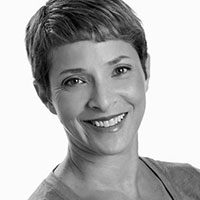 Stephanie was certified as a personal trainer from the Aerobics and Fitness Association of America in 1993. While living in New York, she worked with clients ranging from 20 to 50 years of age. During this time, she decided to focus exclusively on the health and well-being of expectant and new mothers. She studied with Maternal Fitness and the Equinox Fitness Training Institute to learn how to create a program to meet their needs. After moving to Los Angeles, Stephanie continued to instruct and design programs for pre and post-natal women. She also started outdoor stroller classes in Sherman Oaks, Santa Monica and Beverly Hills to provide an opportunity for new moms to work out with their babies.
Arising from concern about her parents and their friends, she decided to change her focus to fitness for seniors. She received her certification as a Specialist in Senior Fitness in 2011 from The International Sports Sciences Association. She has been teaching individual and group classes in Montrose for the last two years. Stephanie's classes focus on balance, flexibility, strength and cardiovascular training. She is passionate about her work and loves to enable her clients to lead a happier and healthier life.
It All Begins With a Consultation with Lori