East San Fernando Valley, Downtown Los Angeles, West Los Angeles & West San Gabriel Valley: Glendale, Eagle Rock, Beverly Hills, Westwood, Santa Monica, Arcadia, Altadena, Pasadena, San Marino, South Pasadena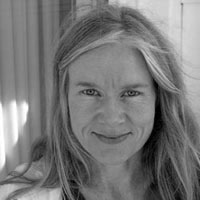 Mary H. has worked in gyms in Boston and Los Angeles and has had her own personal training business in Los Angeles since 1994.
Though active her whole life from baton to jazz dance to swim team (even cheerleading!), it took joining a gym after Boston College in 1984 to realize how to turn a way of life into a career. Mary started teaching aerobics and doing personal training part time after work because her job as a computer programmer was making her feel too sedentary.
Then, in 1992, she moved to California from her native Massachusetts and became a full-time personal trainer and fitness instructor. For four years Mary ran the aerobics department for a woman's gym and used that platform to create programs like "Countdown to the Millennium" healthy lifestyle program. Driven to learn more for herself and her clients, she received her Master's in Public Health from UCLA in 2004 and continues to fight childhood and adult obesity.
It All Begins With a Consultation with Lori