Lori Michiel Fitness Trainers
What defines a Lori Michiel Fitness trainer? Safety: our highest priority. Trainers also must demonstrate they have the passion and skill to work diligently with clients who have health challenges that may limit their daily activities. All must meet the highest standards in the industry.
Trainers must have a physical or health-related educational background, demonstrating they possess a depth of knowledge concerning the body's response to exercise for those with neurological, muscular skeletal or post-rehab conditions. They are required to have a minimum of two years' experience working with Baby Boomers and seniors and must maintain their science-based Continuing Educational Courses (CEC's), CPR-AED and liability insurance.
If the trainer does not have formal education in kinesiology or exercise science, they must hold a fitness certification from a reputable fitness agency accredited by the National Commission for Certifying Agencies (NCCA).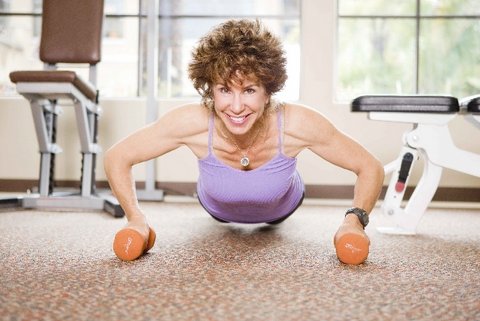 "When trainers are considered for the Lori Michiel Fitness team, it is important to have passion as well as the comprehensive knowledge necessary to be successful with clients experiencing chronic conditions. These are qualities that are not detailed with general personal trainer certification agencies."
– Lori Michiel on Senior Fitness Safety, AirTalk with Larry Mantle
Quality instructors should understand the basic guidelines of the American College of Sports Medicine (ACSM) and the American Heart Association (AHA) for both healthy and frail adults. Thus, exercise programs must be tailored for the individual. They are also required to follow the Scope of Practice for trainers (per IDEA Health & Fitness criteria) guidelines.
Each prospective Lori Michiel Fitness trainer must possess a good sense of humor; be an excellent communicator, enthusiastic, well-groomed, and exhibit a professional attitude. All trainers considered will have an in-person interview and must submit proof of their current certification, insurance, CPR/AED, along with current references. Once hired, all instructors are personally coached by Lori Michiel.