Physical Therapy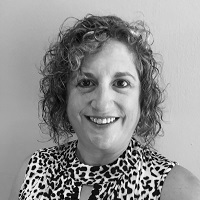 Shari Kalkstein graduated from Broward Community College (now Broward College) with an Associates of Arts in Physical Therapist Assisting and The University of Texas at Arlington with a Bachelor's degree in Exercise and Sports Studies. She has over 20 years of experience in the therapy and fitness profession, mostly serving the geriatric and special needs population.
Her philosophy is simple – stability before mobility. Shari strongly feels optimal progress is made when stability of the core is achieved and the spine is properly supported; to the best of the individual's ability. Shari's expertise includes, but not limited to, working with older adults, with an emphasis on fall prevention and balance.
Shari is certified through very reputable fitness organizations such as American College of Sports Medicine, National Strength and Conditioning Association, American Council on Exercise. She is also a member of the American Physical Therapy Association and very involved in her local chapter. Shari is a national seminar presenter of various topics dealing with "The Aging Spine", posture education and core strength.
Website: www.fortifyyourframe.com