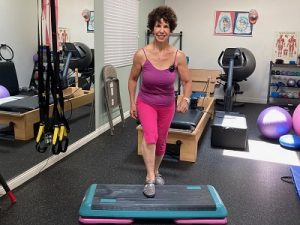 All Valleys Aging Network (AVAN), Southern California's Aging Services Network dedicated to quality, caring, and aging assistance for all, will feature Lori Michiel in their third quarter meeting, September 11, 2020, 10:00a.m. to 11:00a.m. on Zoom.
Lori's presentation, "Safe Rehabilitative Exercises for Seniors in their Home" will focus on how to start being active at home after being quarantined during the Covid-19 pandemic. Lori will demonstrate exercises and movements as well as give helpful tips on household items that can be used.
The presentation will be followed by leader-led networking.
In lieu of the usual AVAN meeting fee of $10 or $15, attendees are asked to donate to MAPS Charities, serving Los Angeles area seniors in need. Click here to donate via PayPal.
Click here to join the Zoom Meeting.
Meeting ID: 829 3236 9389
Passcode: 942559