Nutritionist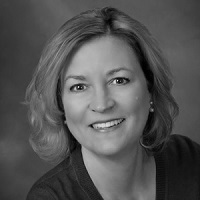 Karen Roth, M.S., CNC has over ten years of experience conducting assessments, testing, and developing comprehensive nutritional plans for optimal health and functioning for women, men, adolescents, and children.
Karen specializes in Holistic Nutrition and has expertise on an array of health related issues, including holistic nutrition counseling, and the impact of nutrition on a wide variety of bodily disorders and symptoms. She has significant experience in addressing the impact of nutrition, micronutrients, toxins, hormones, allergies, and food sensitivities related to health issues, weight, depression, anxiety, mood, sleep, and chronic pain. She also addresses hormonal imbalances in women and men and has expertise in a variety of health-related complications.
Her specialties include Hyper-Tension, Diabetes, Auto-Immune Disorders, Hormonal Imbalances, PCOS, Allergies, Food Sensitivities, and Cholesterol Problems.
Karen provides testing, reports, interpretation, and recommendations for comprehensive hormone panels, neurotransmitters, micronutrients, allergies, DNA and food sensitivities.
Website: www.karenrothnutrition.com