Geriatric Care Management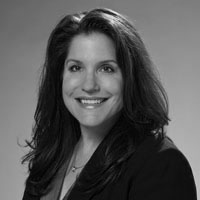 Jill M. Brink, Ph.D., is a leading Geriatric & Dementia Care Specialist and Executive Director at Aging Interventions. Academically trained as a gerontologist, she has focused her geriatric care management practice on the assessment, care and support of older adults.
Dr. Brink received her B.S., M.S. and Ph.D. degrees from the University of Southern California. In addition to her private practice, she has served as a Clinical Manager and Consultant with the Alzheimer's Association, California Southland Chapter providing community education, professional training and clinical services to individuals and caregivers coping with Alzheimer's disease and related disorders. She specializes in the assessment and care of individuals in the earliest stages of memory loss. Dr. Brink is a frequent speaker and lecturer on aging and dementia.