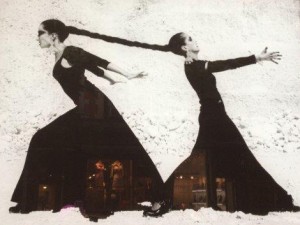 For our clients who are diagnosed with movement disorders such as Parkinson's disease (PD) and essential tremors, Lori has developed a strategy to slow the progression of the disease and reduce the chance of falling. With a program created specifically for PD, clients can experience enhanced circulation, improved movement, focus, enriched cognitive function and relief of stiffness.
Beginning with warm-up exercises, including the core, sessions may also include cardiovascular and brain fitness, flexibility and posture. We address different planes of movement that mimic everyday life and function. The program includes music and incorporates an ever-changing selection of weights and equipment. For balance issues, Lori Michiel Fitness uses and recommends specialized balance equipment.
Lori Michiel Fitness offers Fitness Tune-Up Sessions for those who are newly diagnosed with PD.
During sessions, trainers address symptoms such as:
Posture
Gait
Coordination
Range of Motion
Strength
Balance
Mobility
Muscle Stiffness/Freezing
Tremors
Throat and Voice
"Thanks for your work, care and dedication in working with my grandfather who has this dreaded disease called Parkinson's. Your team is great!"
– Cameron Edward Benton
Whether at our client's home or in Lori's West Hills Fitness Studio, during the first visit Lori will perform an assessment regarding ability—exercises may be performed while seated or standing. This is also used as a benchmark for improvement throughout the personalized program of flexibility, aerobic and strength training.
"…balance takes on many different components. You have to consider if they're (clients) hard of hearing, how is their sight, do they have any neuropathy… can they touch the ground, can they sense when the ground is level or not level…"
– Lori Michiel on Senior Fitness Safety, AirTalk with Larry Mantle
Listen to full interview
References:
American Academy of Neurology (February 16, 2012)
Image courtesy of Ambro/FreeDigitalPhotos.net