Laughter on Call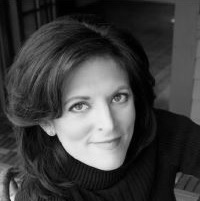 Dani Klein Modisett is the comedian and author of the book L.A. Magazine picked as one of seven must-read books: "Take My Spouse, Please" (Shambhala Press, 2015). Her first book, "Afterbirth…stories you won't read in Parents Magazine" (St. Martin's Press, 2009), was based on a live show she created by the same name.
Dani taught Stand-Up at UCLA for 10 years and privately for 10 more. This past year she has coached keynote speakers, business leaders and Congressional candidates to use more humor in their interactions. Her writing has appeared in AARP, The New York Times, Los Angeles Times, Parents Magazine and many websites.
Her company, Laughter On Call, pairs comedians with Alzheimer's patients and trains healthcare workers and families how to find laughter when they need it most. A few years after Dani's mother had been diagnosed with Alzheimer's and was becoming depressed, Modisett was weeping in her dentist's chair, not from the drilling, but about her mother's state. "I wish I could hire a comedian to cheer her up!", she said through a mouth of cotton. "Why don't you?", her dentist responded. And so, she did. Within a week of visits with a comedian who loves seniors, her mother started eating again, engaging with her community, and, of course, laughing. And the positive results lasted beyond the time they spent together. Another family noticed the change and wanted the same for their loved one. At the request of several executive directors of Alzheimer's residences, Dani created workshops for healthcare staff and families. Then she wrote an article about her experience for AARP. She now has a staff of comedians who travel throughout Southern California to facilities and private homes bringing comic relief directly to people who need it most.
Click here to learn more about Laughter on Call.