Pasadena & West San Gabriel Valley: Alhambra, Altadena, Arcadia, Eagle Rock, La Canada, La Crescenta, Montrose, Pasadena, San Marino, Sierra Madre, South Pasadena, San Marino, Temple City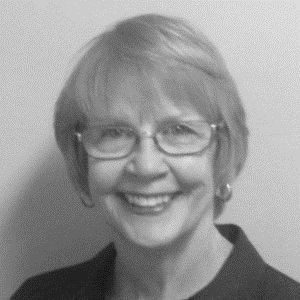 Didgie's basic teaching philosophy is that exercise should be safe, strength building, balance enhancing AND fun. The wonderful healing power of water can have many health benefits. Nothing makes her happier than having clients leave her classes with a smile on their faces saying, "That was great, I feel so much better."
Certified by the Arthritis Foundation, Didgie instructs locally with classes for Arthritis, Balance and Core, Total Body Sculpting and Functionally Fit/Parkinson's. Based on a program in Britain, she also specializes in gently teaching fearful adults and children to swim. She is the Lori Michiel Fitness Aqua Trainer, focusing only on classes taking place in the water.
Although she nearly drowned at age three, by the time Didge was nine years old she began swimming competitively. She held many national age group records, competed in three AAU Swimming Nationals and went on to finish her swimming career at Arizona State University where her teams won three Division 1 NCAA National Championships. She has continued swimming, as well as using walking and weights, to stay in shape.
Didgie graduated from Arizona State University with a BA in Secondary Education/Home Economics. Her degree emphasized nutrition, a subject Didgie remains very interested in; she is currently pursuing her Certification in Holistic Nutrition with an emphasis on the diseases she encounters in her classes.
Didgie grew up in Seattle and has been living in the Pasadena area for over 20 years.
It All Begins With a Consultation with Lori