Pasadena & West San Gabriel Valley: Alhambra, Altadena, Arcadia, Eagle Rock, La Canada, La Crescenta, Pasadena, San Marino, Sierra Madre, South Pasadena, San Marino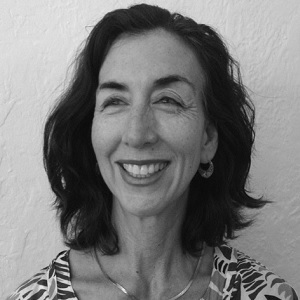 Traude began swimming before she could walk and has been swimming ever since. Beginning at 14-years-old and continuing for ten summers, she taught swimming to children and adults through her mother's home-based swim school.
Traude became a water fitness instructor in 1998. Since then she has led classes in shallow and deep water, aerobic and yoga water fitness for seniors and those with Multiple Sclerosis and arthritis. She has instructed at the YMCA, Women's World Gym and the Pasadena Rose Bowl Aquatic Center.
An avid hiker and bicyclist, Traude underwent a total hip replacement in the summer of 2016 and understands how water fitness can help alleviate chronic pain.
Traude has a B.A. in Journalism from San Francisco State and an M.A. in English from the University of Kansas. She lives in Pasadena.
It All Begins With a Consultation with Lori