San Fernando Valley, West San Gabriel Valley & Los Angeles: Hollywood, North Hollywood, Sherman Oaks, Valley Village, Studio City, West Hollywood, Burbank, Silverlake, Northridge, Sun Valley, Glendale, the Wilshire District, Miracle Mile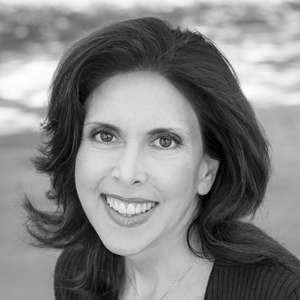 As a Certified Personal Trainer and Group Fitness Instructor, Ronnie works with clients, aged 14 to 94. Throughout her education and experience, she has witnessed the vital and growing needs of aging adults.
As a Senior Fitness Specialist, Ronnie is dedicated to instructing and guiding the 50 and older crowd toward a better quality of life.
Education and Certifications include:
National Association of Sports Medicine (NASM) Personal Trainer Certification
National Academy of Fitness and Sports Nutrition Supplement Rx Certification
Silver Sneakers™ Accredited Instructor
TRX Suspension Training Certification
It is a true pleasure, and passion for Ronnie to help people feel confident, healthy and empowered. She believes that it is important to: listen, observe and monitor; answer questions, explain why certain exercises are done in a certain way and to vary workout programs bringing in new exercises often.
Ronnie's clients have ranged from 14 to 94, each with their own challenge. Whatever the challenge, Ronnie will figure it out and begin 'funning out'- instead of working out!
 "Excellence is not an act but a habit" Marva Collins
Education and certifications:
National association of Sports Medicine (NASM) Personal Trainer Certification
National Academy of Fitness and Sports Nutrition Supplement Rx Certification.
Silver Sneakers™ trained to teach
Trx Suspension Training Certification
AED (automated external defibrillator)
CPR certification – infant & adult
A. in Mass Communication – University of South Florida
Speak & train in Spanish
Interests and achievements
9 years ballet
Avid hiker and powerwalker
Ballroom dance
Read and research latest on exercise programs, nutrition and fitness trends.
Love movies
Travel
It All Begins With a Consultation with Lori