East Ventura County: Thousand Oaks, Westlake Village, Simi Valley, Moorpark, Camarillo / West San Fernando Valley: Agoura, Calabasas, Woodland Hills, Chatsworth, Granada Hills, Northridge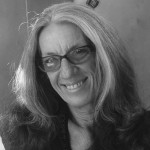 A Certified Personal Trainer and Group Fitness Instructor, Cathya is passionate about inspiring and motivating others to achieve optimal health and wellness.
Cathya's desire to help others with fitness arose from a series of major life-changing events. As self-employed artists, Cathya and her husband had an unhealthy diet, sedentary lifestyle and were both significantly overweight. Then, at age 53, her husband died suddenly from health problems rooted in untreated diabetes. A string of other losses followed and Cathya's health suffered from grief and stress. As she struggled to regain her health through diet and exercise, a desire to help others with their health grew.
Returning to school, Cathya graduated Summa Cum Laude with an AS in Exercise Science and became a NASM Certified Personal Trainer and an ACE Certified Group Fitness Instructor. She is currently studying to become an ACE Senior Fitness Specialist.
As she began to work with a variety of clientele, Cathya discovered that what gave her the greatest joy was working with the senior population and clients with health issues and physical limitations. A young senior herself, Cathya recognizes the physical changes that happen as we age and how to address them to continue to lead active, full lives. Her compassion and patience helps those that are new to exercise and fitness achieve their health goals.
Cathya's excitement about fitness is infectious – her friends laughingly call her a Fitness Geek when she bubbles over about what she's learned. But, many of them have made major changes in their lives from what she's shared. She loves teaching both group fitness and individual training, sharing information that can be incorporated in daily life.
Cathya finds meaning and purpose in life by using all of her knowledge and experiences to inspire, motivate and help others live their fullest life.
It All Begins With a Consultation with Lori