Central Orange County: Orange, Tustin, Anaheim Hills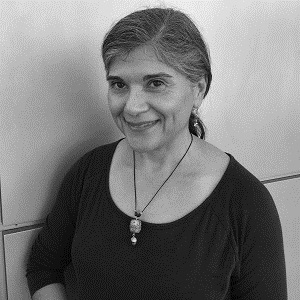 An innovative instructor for functional movement in fitness, Jeanette became a fitness instructor in 2005. She is a NASM Certified Personal Trainer and Group Fitness Specialist, TaijiFit Instructor, Silver Sneaker Classic and Cardio Fit Instructor, and MELT Level 2 Length and Neurostrength Level 1 Instructor. MELT is an acronym for Myofascial Energetic Length Technique. The method works to bring our connective tissues back to a healthy fluid state–a key to erase the negative effects of everyday life that can cause pain.
Listening to client concerns and adapting programs customized for an individual's needs is a priority. Fitness is a whole body experience; Jeanette's clients and class participants enjoy increased mobility, balance and strength and decreased chronic pain. She believes fitness can be fun and goals can be met and surpassed. Clients discover movement and fitness can be both enjoyable and a bit entertaining.
In April of 2016, Jeanette, a self-professed anatomy nerd, participated in a six-day human anatomy dissection course. She keeps current with the latest exercise research and trends. Her latest interest is how trauma can be stored in the body as chronic pain. She also enjoys organic gardening and clean eating.
She has volunteered with High Hopes Head Injury Program and the 2014/2015 Tustin Stand Down for Homeless Veterans.
Jeanette is happily married with two adult children.
It All Begins With a Consultation with Lori