West Los Angeles: Beverly Hills, Hancock Park, Los Angeles, West Hollywood, Westwood, Beverlywood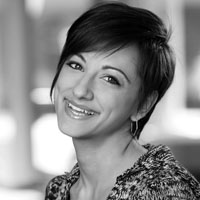 Masha graduated from Goucher College with a degree in Dance Science. While concurrently working as a professional dancer, she wanted to bring her love of movement to everyone. Exercise is movement, so everyone can love to exercise- everyone needs to find their own style. This philosophy led Masha on the path to working as a personal trainer and fitness professional.
She has trained clients from ages as young as 14 up to 82. From elite level athletes to sedentary office workers, Masha can help anyone start, maintain and excel in realizing their fitness objectives. Masha assesses clients' fitness levels, helps them define their goals and then designs a plan to fulfill those goals through comprehensive, personalized exercise protocols. Her workouts are always challenging and never boring!
It All Begins With a Consultation with Lori