Project Manager, The Hummingbird Project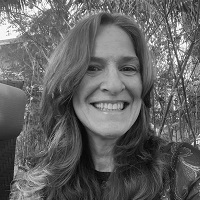 Rita has worked with seniors in a variety of settings over the past 16 years and has volunteered with seniors since she was a teen. She has provided direct services to older adults and to people with disabilities in inpatient psychiatry, continuing day treatment, and rehabilitation settings. She has developed robust art therapy programs in NYC and Seattle.
Rita has served as Clinical Supervisor, Art Therapist, Art Therapist Consultant, Adjunctive Therapist, Rehabilitation Counselor, and Activity Therapist. She has provided graduate practicum supervision for students from NYU and Antioch University and continues to provide post graduate credential supervision to individuals upon request and continues to work as a consultant. She served as the Director of Public Relations for the Northern California Art Therapy Association for three years.