San Fernando Valley: Westlake Village, Calabasas, Hidden Hills, Bell Canyon, Woodland Hills, Tarzana, Encino, Sherman Oaks, Studio City, Toluca Lake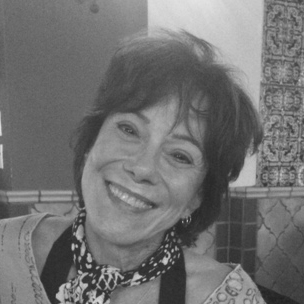 Linda is passionate and joyful about life, and in all that she does. She has helped many clients since the 1980's as a registered dietitian and licensed psychotherapist and along the way she added certified personal trainer and registered yoga teacher to her skills to better enhance her clients lives.
Linda is currently in a program to become a certified diabetic educator as she continues to expand her expertise. Linda was drawn into all of these fields because of her own struggles and determination to be healthier, to look and feel better and to just have more energy to enjoy life itself.
Battling weight challenges, having food issues and lacking the desire to exercise propelled her into helping herself first. Utilizing what she had learned through her own experiences, classes, seminars and ongoing education, she began to help others in productive and active ways.
Linda works at a pace that is comfortable for her clients, yet challenging enough to garner results that encourage and delight them; whether they are doing chair exercises, stretching, yoga, balance and strength, cardiovascular exercise or simply learning how to make every day a more fulfilling experience.
Being a young senior herself, Linda understands the physical, emotional and psychological challenges as well as the opportunities that come with positive aging. This is the passion and vibrancy she teaches her clients as they embrace a healthier, more robust and joyful outlook on life in the process.
Linda's clients cannot help but laugh and be more joyous when working with her infectious vibrancy, sheer joy, understanding and commitment. Her life purpose is in helping others reach their goals, whatever they are! Linda believes that stress is a major contributor to a less healthy self and incorporates what she has learned through meditation and breath work into her sessions.
No challenge is too much for Linda, because of her ability to embrace the whole person as they are and the scenario of their lives. You can work as a team, learn, even laugh and have fun along the way.
Linda is very much a model of what she teaches.
It All Begins With a Consultation with Lori